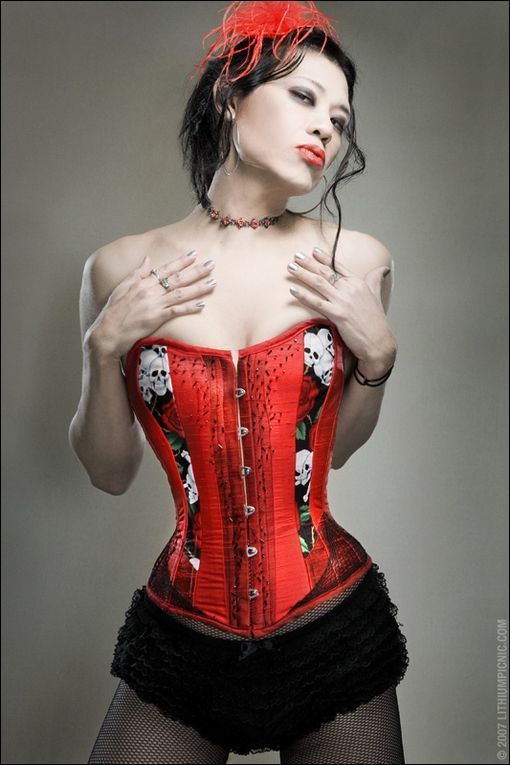 Photo by Lithium Picnic (Houston, TX)
Corset by Exquisite Restraint (Los Angeles, CA)
"(Vena's) sense of what to do in front of the lens is consistently right on."
Tommy O, Photographer, Los Angeles, CA
"Vena has a unique presence on the runway and moves very well. She always follows through and works really well with other models. .. having Vena backstage is a breath of fresh air."
Isadora Mckenna, Owner/Designer-Icon Clothing, Los Angeles, CA
"Vena is my favorite model I have worked with, she is very intuitive and takes direction better than anyone I have ever worked with."
Randall Fielden, Photographer, Los Angeles, CA
"Vena is as professional as she is a delight"
Lenora Claire, Event Producer-Gidget Gein's Gollywood, Hollywood, CA
"Vena has modeled for me on several occasions; she brings fabulous style and attitude to her modeling and never fails to 'sell it'. The blessing with her is that she not only brings willingness, helpfulness, cheerfulness and promptness to her job off the runway; she brings fun to both places. Vena is a joy, and she will always be my first choice."
Darya Teasewell, Manager-Glamour Boutique #3, Studio City, CA
"I always love working with Vena. Always fun, professional, and always puts forth the effort and is a fantastic model. I am always happy when I get to work with Vena... Vena is lovely and always comes out with fabulous shots!!"
Terina Olivas, Makeup Artist, Los Angeles, CA